Annual Alumni Association Thanksgiving Dinner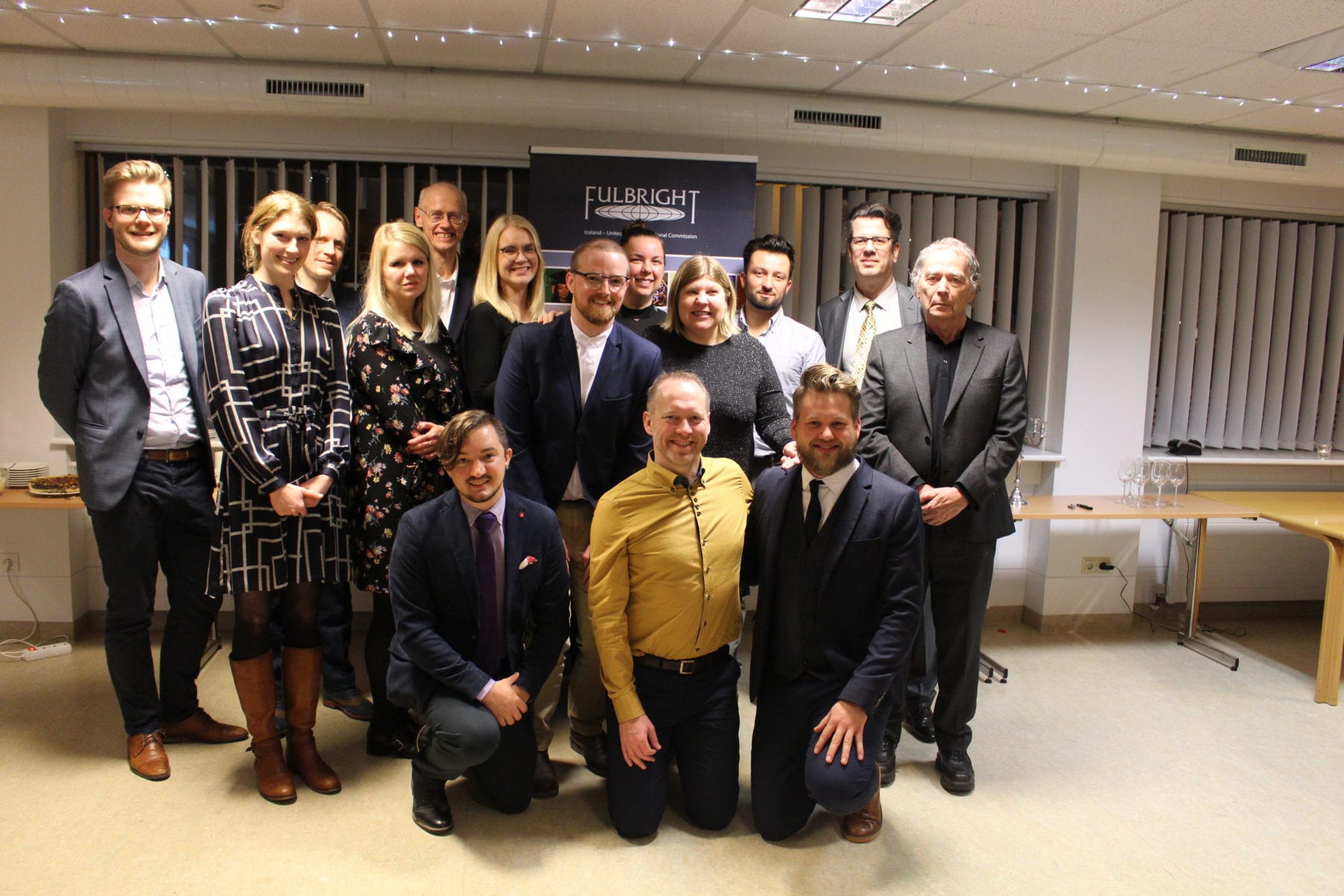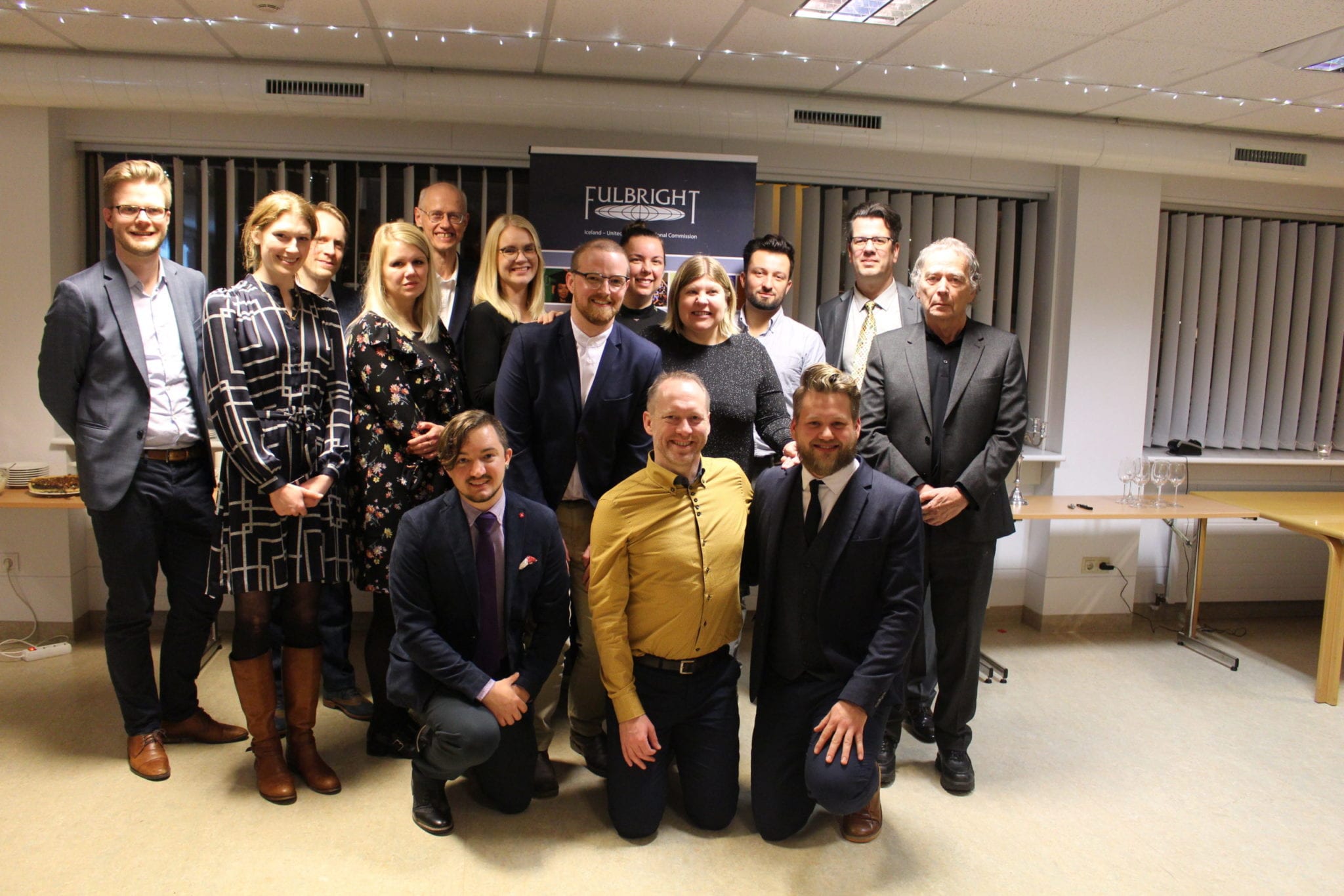 The Fulbright Alumni Association in Iceland (FFSÍ) hosted its annual Thanksgiving dinner on November 16th.
Minister of the Environment and Fulbright alumnus, Guðmundur Ingi Guðbrandsson, and U.S. Ambassador to Iceland Jeffrey Ross Gunter were the keynote speakers of the evening. The Fulbright quiz, presided over by the ED of the Fulbright Commission, is a fixture of the Fulbright Thanksgiving and, as always, was great fun.
The guests enjoyed the delicious traditional Thanksgiving food and took part in the fundraising raffle, whose sole purpose is to raise funds for Fulbright grants for Icelandic students. U.S. Embassy PAO did a great job as MC. We thank FFSÍ for all their hard work to make the evening such a success. If you would like to get involved in the work of the alumni association, see www.fulbright.is for more information.