Welcome to our new website!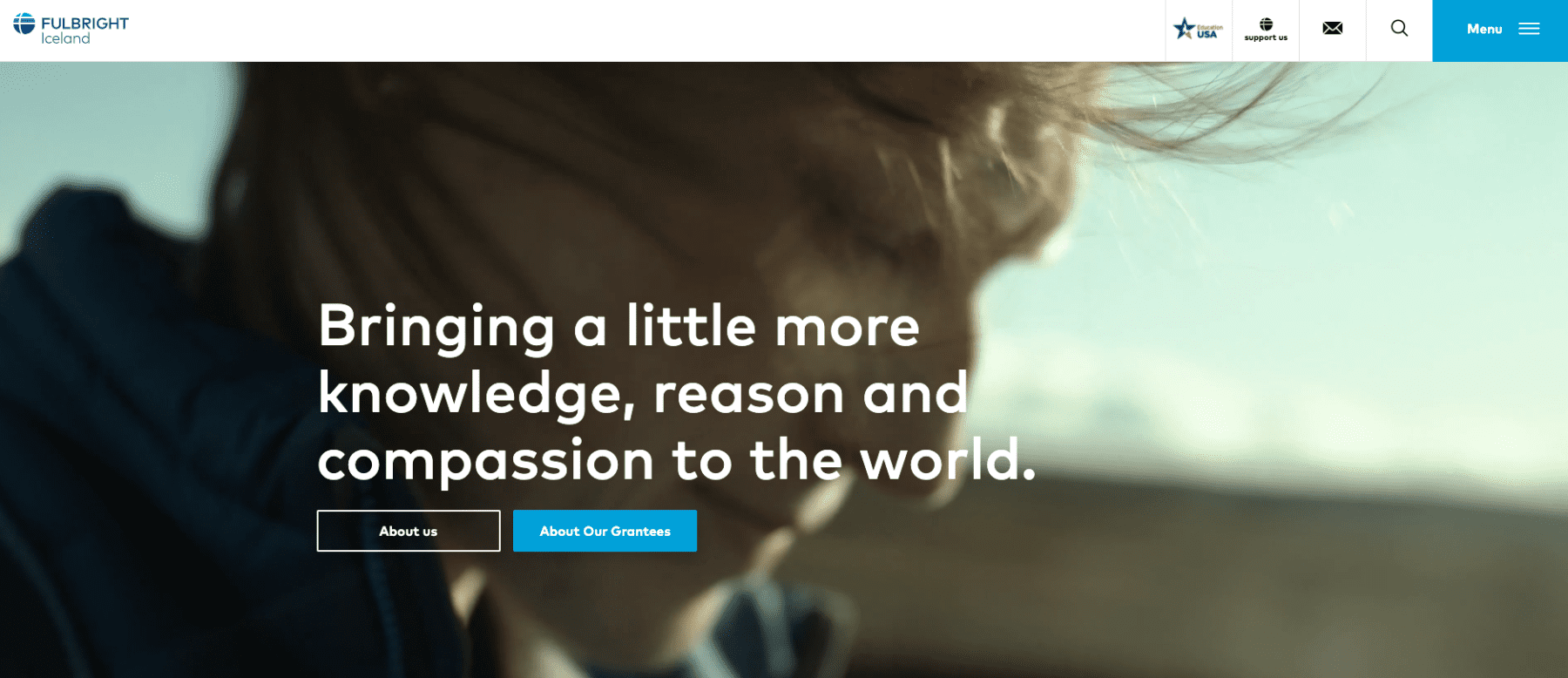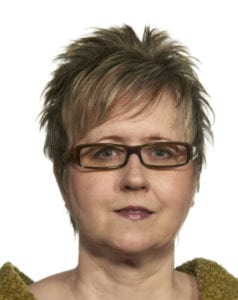 Message from Executive Director Belinda Theriault
Dear Fulbrighters and friends of Fulbright,
We are very excited to introduce our new Fulbright Iceland website, launched in connection with our 63rd anniversary. It has been quite a journey with some detours on the way, but we are finally here. Fulbright Iceland offers a lot of different opportunities to Americans and Icelanders with a variety of programs and events and we have such an impressive and distinguished group of grantees and alumni. It is important to showcase these in the best way possible. Our goal was to create a new, fresh look, with a page that would be easy to navigate and user-friendly for hand-held devices, but still provide all the necessary information for our wide variety of stakeholders. We are thrilled with the outcome, if I do say so myself.
I would like to thank Avista, our partner in this endeavor. We are also working with Fulbright Iceland alumnus Erlendur Sveinsson (Fulbright fellow 2014, Columbia University), on video imaging and creating alumni profiles, the first of which has just been released and is available on our YouTube channel and through the new website. At the same time, we are updating our newsletter format to fit well with the new website. We hope you enjoy the new format – now readers can finally share stories directly from the newsletter. It took us a while, but we finally did make it! There are elements to the website that we are still working on completing and refining, but please take a look at www.fulbright.is and let us know what you think so far. Your feedback is important to us.
While working on the website, we decided to delay our newsletter, so that it could be part of the new, combined rollout. So, a lot has happened since you last heard from us. For one thing, we had a fabulous visit from the Fulbright Association last summer, led by FA President Mary Ellen Schmider. The tour was organized by Mundo, an Icelandic travel company owned by Fulbright alumna Margrét Jónsdóttir Njarðvík (Fulbright fellow 1992, Princeton), who persuaded yours truly to lead the tour. We took the Fulbright mission on increasing mutual understanding to heart in planning the program, with lots of Fulbright-related or inspired content. It was great fun and a welcome opportunity to build friendships within the Fulbright family.
Our relationships with all the universities around Iceland are very important to the Commission. I met with university rectors and staff around the country in August and September and staff members took part in a variety of outreach efforts during the fall. We welcomed a fantastic group of US Fulbrighters in September and additional scholars joined us in January and February, in addition to shorter visits from Fulbright specialists. Fulbright Iceland had a strong showing at the Arctic Circle Conference in October and Iceland hosted the main reception at the final FAI II meeting in Washington, D.C. in November. There have been a variety of events over the past months, including various grantee enrichment events, scholar presentations and of course the famous Alumni Association Thanksgiving dinner was a huge success. Our energetic grantees and alumni are never sitting still, and we are happy to share in this newsletter a few examples of what some of them have been up to lately. There is never a dull moment at Fulbright Iceland!