U.S. Fulbright Alumni Association Insight Tour of Iceland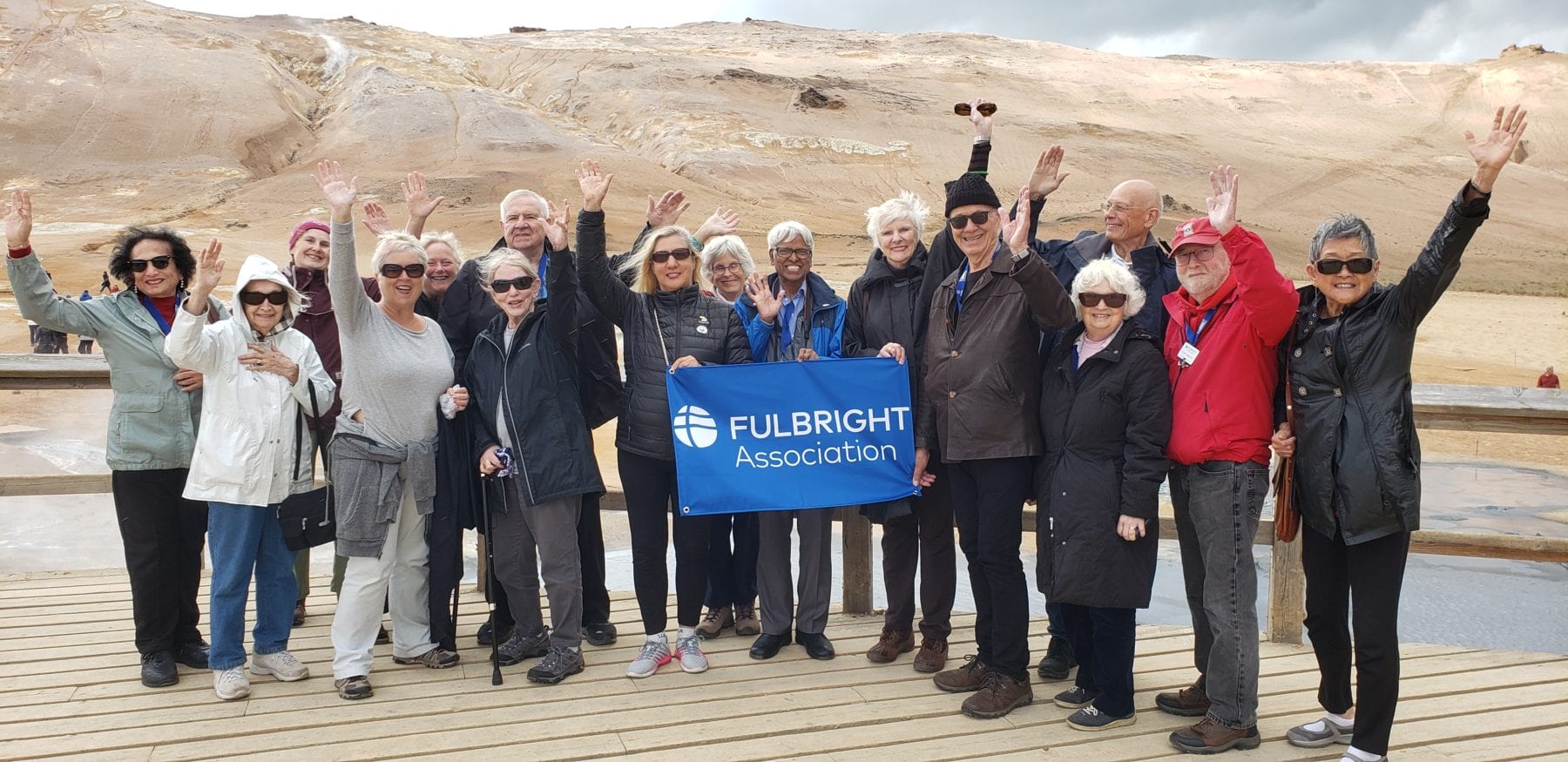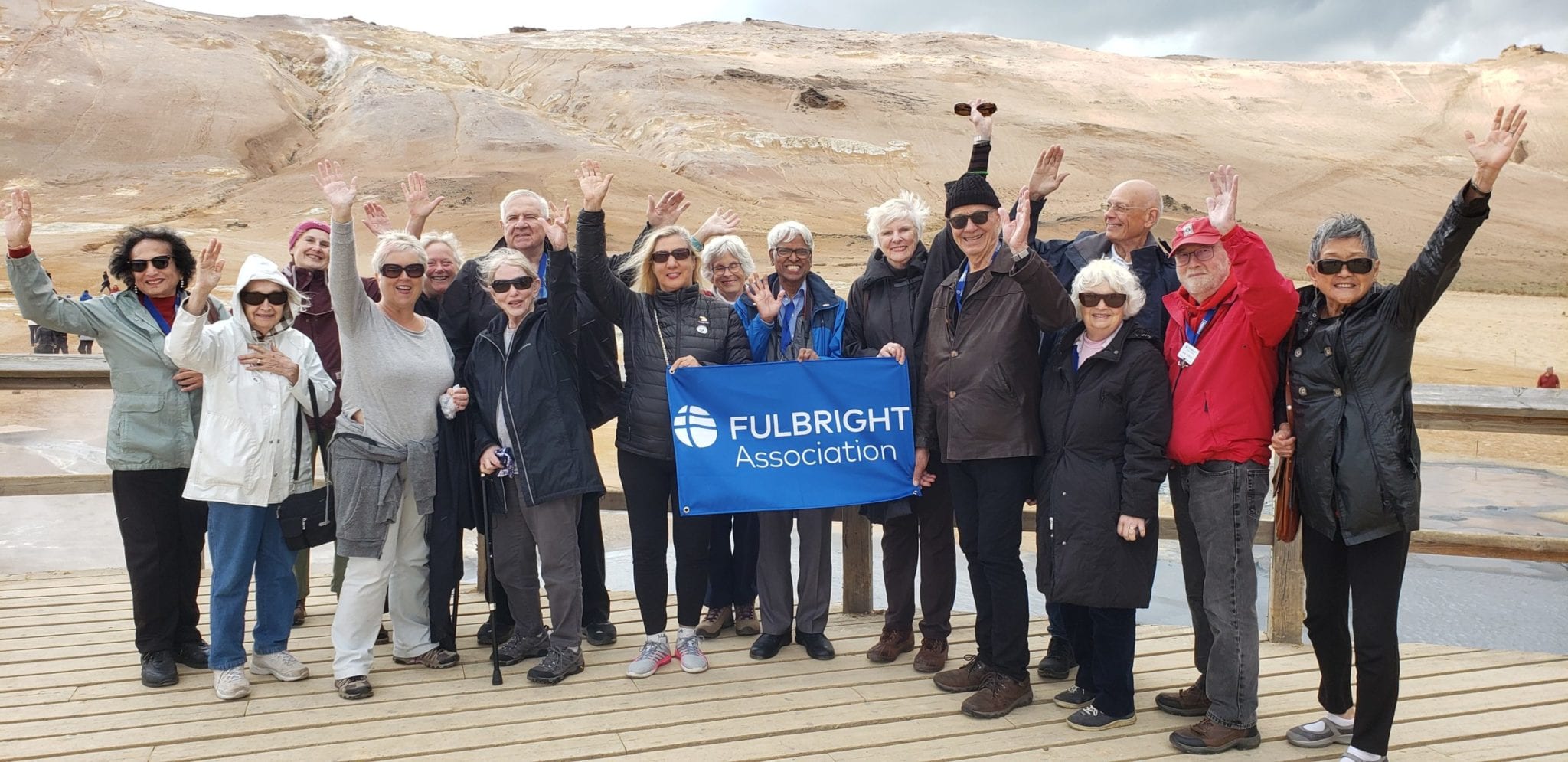 The Fulbright Association organized an insight tour to Iceland last summer, led by Mary Ellen Schmider, President of the Fulbright Association and the Fulbright Commission ED.
The travel company Mundo, owned by Fulbright alumna Margrét Jónsdóttir Njarðvík, set up a fantastic program for the group that included visits to Reykholt in Borgarfjörður, where they met the director of Snorrastofa, Bergur Þorgeirsson, and a tour of North Iceland, including Siglufjörður, Lake Mývatn, Akureyri, the Settlement Museum in Hofsós, as well as a visit to Hólar University College in Skagafjörður where they met the rector, Erla Björk Örnólfsdóttir. The Fulbright Commission ED arranged a private tour of the Parliament of Iceland, the Alþingi. The group also met many Fulbright grantees, both during visits to Sauðárkrókur and Akureyri, and also at a dinner in Reykjavík. Many new friendships were forged during the visit.
Quote from, Mary Ellen Heian Schmider, President of the Board of Directors, Fulbright Association, Washington, D.C.:
"The Iceland Insight Tour was remarkable. It was planned in collaboration with a local travel agency, MUNDO, led by a Fulbright alumna, who understood that Fulbrighters would like something different than a standard tourist experience. We chose to "take the road less traveled by," going North and West, rather than to the touristic favourite centred in Reykjavík and the Golden Triangle. That choice "made all the difference," as we traveled an immersive six days with emphasis on history, culture, and ecological and environmental uniqueness. The tour was even more special as the Executive Director of the Fulbright Commission in Iceland led the tour, setting up opportunities for us to meet Fulbrighters and representatives of higher education, cultural and governmental institutions along our journey."
PS: Thanks to Robert Frost's "The Road Not Taken" for quotable insights.