President of Teachers College visits Fulbright Iceland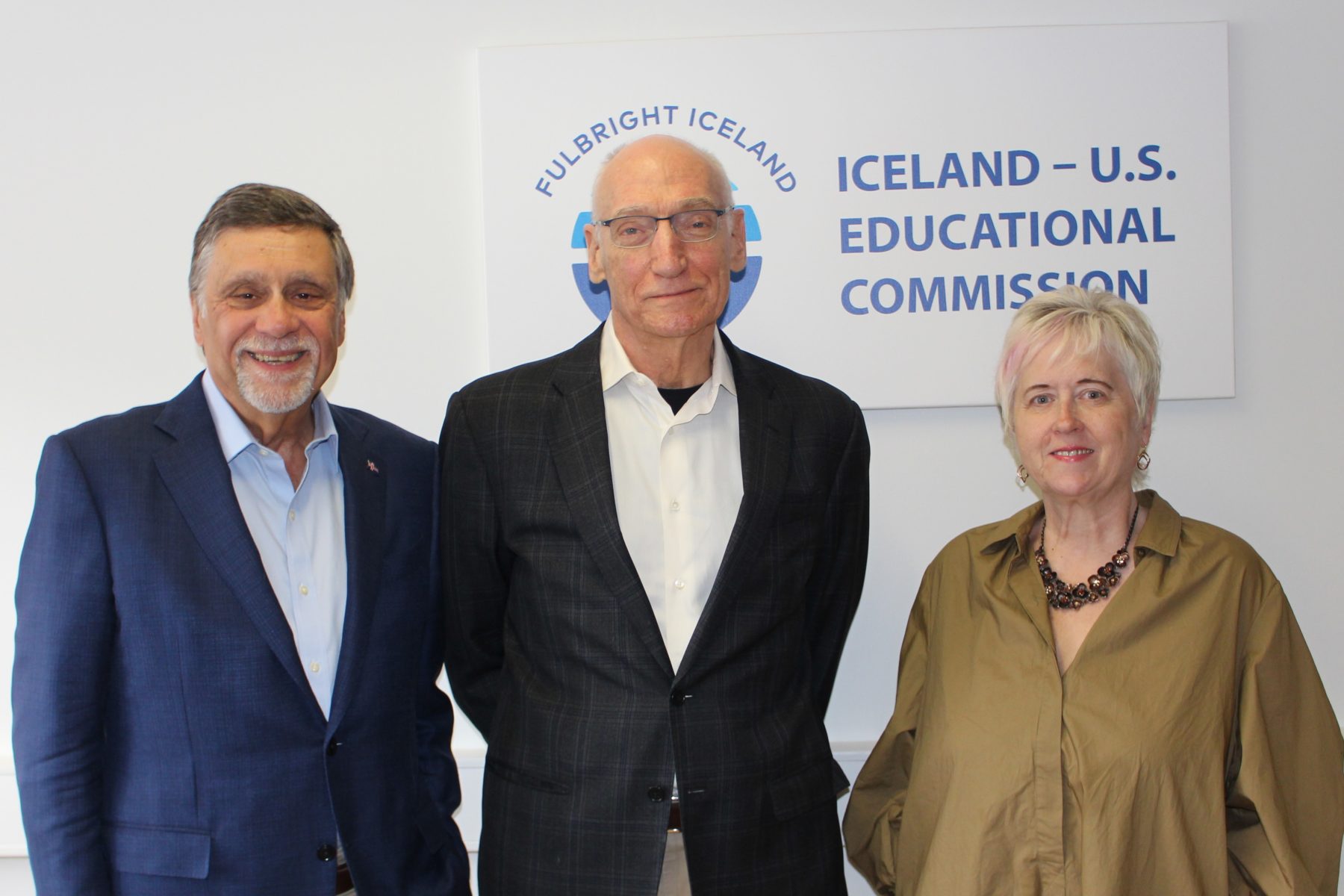 On 15 June 2003, Fulbright Iceland had the pleasure of hosting Thomas Bailey, President of Teachers College, Columbia University, and Fulbright Iceland 2007 scholar alumnus John Allegrante, Charles Irwin Lambert Professor of Health Behavior and Education at Teachers College, for discussions with Executive Director Belinda Theriault.
Fulbright Iceland has played a key role in developing partnerships between Teachers College and higher education counterparts in Iceland, providing opportunities for both scholars and students. As these partnerships have blossomed, they have led to deeper engagement that benefits both the U.S. and Iceland. The parties had wide-ranging discussions on Fulbright, higher education and current trends in the U.S., and discussed potential opportunities for further cooperation and collaboration that the parties agreed would be explored in the coming months. Fulbright Iceland welcomes the opportunity to discuss with our Teachers College colleagues our interest in expanding opportunities for Icelandic teachers to study in the U.S.