Partnering to Support Innovation and Entrepreneurship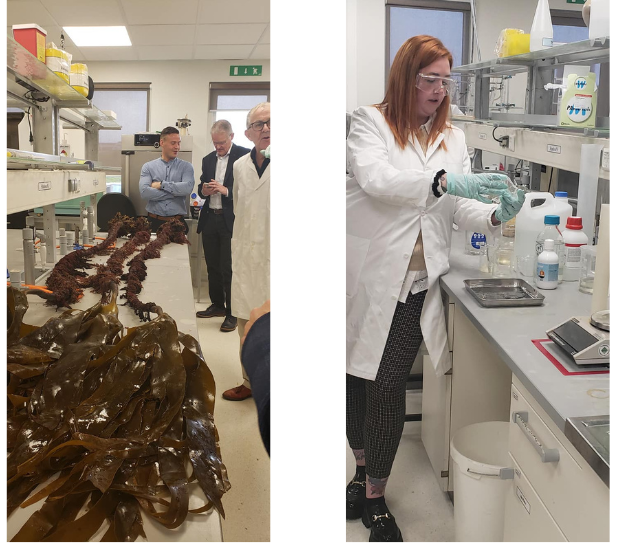 In June, Fulbright Iceland signed an MoU with Íslandsþari – Icelandic Kelp, an innovative company dedicated to sourcing and processing seaweed that will be used to make environmentally clean and healthy products. The goal is to cooperate on a program of Fulbright awards to advance and enhance knowledge and innovation in highly specialized areas related to the processing of seaweed.
U.S. grantees will be hosted by the University of Akureyri (UNAK) in north Iceland. Together, the Commission, Íslandsþari, and UNAK hope to build knowledge in northern Iceland in this exciting field, which will increase competitiveness and create jobs. In the first year, the grant is for U.S. applicants only, but we hope in future to offer grants also to Icelanders to go to the U.S. for study and research in related fields.
In August, the Executive Director (ED) attended a workshop in Akureyri hosted by Íslandsþari. Attendees also included partners at the University of Akureyri, company leaders, and other interested parties. The ED gave a presentation on the partnership between Fulbright Iceland and Íslandsþari, as well as learning more about seaweed processing.
The first grant was offered for the 2023-2024 award cycle. Stay tuned for the 2024-2025 grant catalog for details about the next competition.