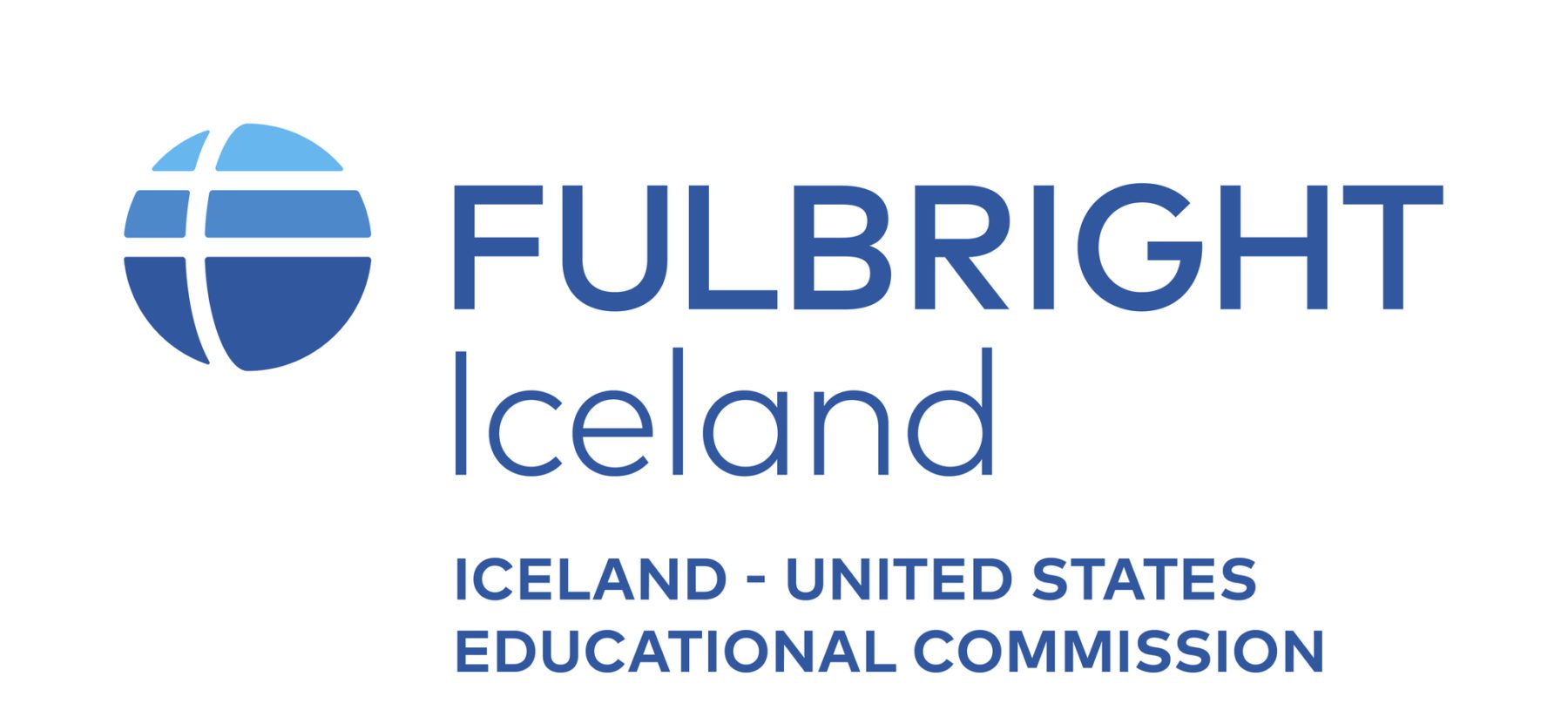 Message from Executive Director Belinda Theriault
Dear friends,
Many of our readers are alumni of Fulbright Iceland, who recall the impact that your grant had on your life. Others have seen the impact that Fulbright has had on loved ones. And some of you have benefitted from hosting a grantee or grantees, enriching your institutions´ work and internationalization efforts. Finally, some of you have not been directly involved with Fulbright but recognize the benefits of the program and have been interested in following our work.
Fulbright is not a program where you always see immediate results, ones which fit into a tweet or a single Instagram photo. Fulbright is about long-term commitment and effects. It is about investing in our future, allowing grantees to grow and flourish, build bridges and become the best that they can be, so that they can use their talents and abilities to positively impact our societies and our planet. Fulbright Iceland continues to invest in scientists, innovators, teachers, artists, and leaders in a wide variety of fields who are making a difference every day.
While we at Fulbright Iceland are grateful to the two governments that support our work, based on a bilateral agreement between the two countries, we must note that with the rising cost of education and rising costs in general, Fulbright Iceland, like many Commissions, needs additional funding for our efforts to increase diversity and to strengthen our program to successfully meet the many challenges of our day. We therefore are increasingly looking to other potential funding sources where interests and values align.
One such opportunity presented itself last spring, resulting in the signing of an MoU with an innovative company – Íslandsþari – to offer grants to increase knowledge in Iceland in fields related to seaweed processing. We are very interested to work with young and innovative companies, as well as more established firms, that see value in education and strengthening ties across the Atlantic.
There has also been an exciting development here in Iceland in the last months. Organizations that work for the public good are now for the first time able to register as charities that offer donors tax discounts for financial support. The Fulbright Commission has this status. We are thus for the first time reaching out to our alumni, partners, and friends who pay taxes in Iceland and asking you to support Fulbright Iceland when you decide where to make your tax-deductible donations.
Our alumni and friends in the U.S. are an equally important part of the Fulbright Iceland family. For those who pay taxes in the U.S., we have a charitable fund through the Institute of International Education (IIE), where your donations are also tax deductible.  One example of this is the Bruce A. Fowler Mobility fund, which has provided Fulbright Iceland with funding to support disabled grantees.
We have in recent years made a concerted effort to reconnect with alumni and strengthen our connection with a wide variety of stakeholders to build a strong Fulbright Iceland community both in Iceland and the U.S. We hope that this community will now join us in our efforts. In this newsletter you will find information on how you can contribute. I hope that you will help us invest in the future and will consider using at least part of your tax-deductible charitable contributions for Fulbright Iceland. Every contribution is valuable and much appreciated. Join us, as we continue to provide opportunities and make our world a better place!