Investing in the Future with Fulbright Iceland!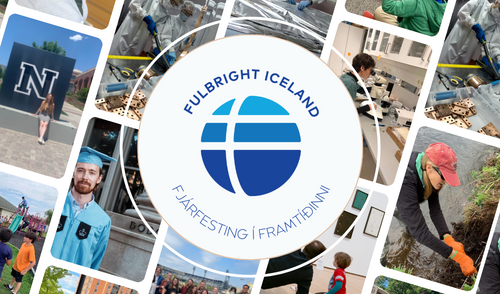 Are you interested in giving back to Fulbright? Do you want to do more to build bridges and increase mutual understanding, promote the sharing of knowledge and the exchange of ideas to make our world a better place? We would love to have you join us in our work to foster collaboration between Icelandic and U.S. scholars, scientists, students, and artists! Support for Fulbright Iceland is an investment in our future!
This is the right time to think about charitable donations for 2023, so that you can receive a tax break!
Taxpayers in Iceland can make a tax-deductible donation to Fulbright Iceland for up to 350.000 ISK per year. All donations go to grants and grant supporting activities. Click here to read more about different ways to donate.
If you are interested in funding a whole grant, either as a private donor or through your company, or setting up a bequest, please contact the Fulbright Commission by telephone at 551 0860 or through [email protected] to arrange a meeting with the Executive Director.
For U.S. taxpayers the simplest way to make a tax-deductible donation is through our charitable fund, which is housed at the Institute for International Education (IIE). Find information on making a donation here.