Introducing our New Online Profile!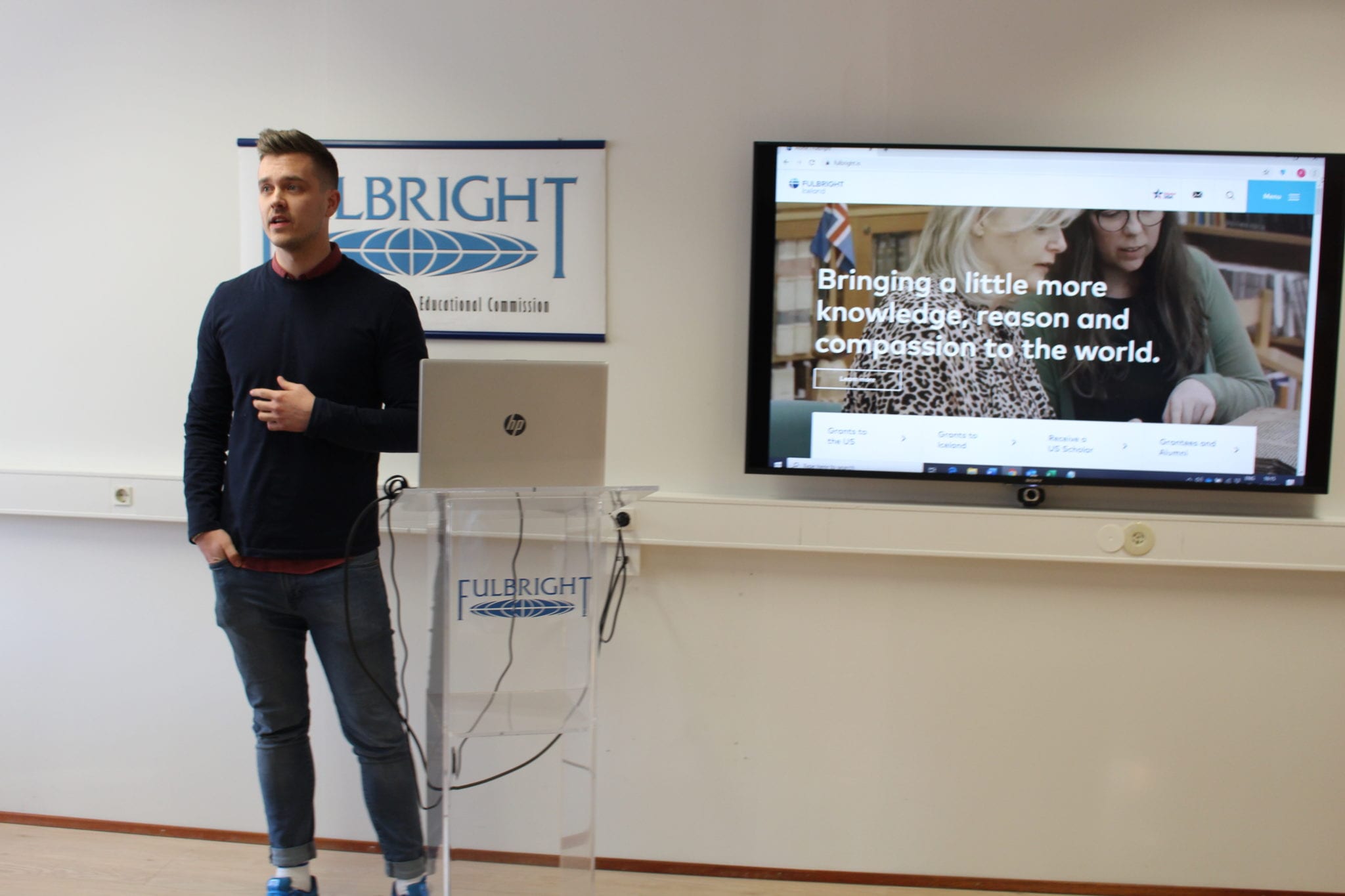 On the occasion of the 63rd anniversary of the Fulbright Commission in Iceland, we launched our new website at a small reception hosted by the ED at the Commission. We have spent a lot of time thinking about how to present a fresher and more user-friendly profile online. We have worked with a young and energetic team at a local company called Avista and we are very happy with the results.
But of course, the real test will come from our users. So please feel free to provide feedback and tell us what we can do better.
On this occasion we were also excited to premiere our first grantee video profile, which is also part of our strategic efforts to enhance our on-line profile. We are working with a Fulbright alumnus on this project, filmmaker Erlendur Sveinsson, Fulbright fellow 2014, Columbia University. It is very special to us to be able to work with a professional who really understands what Fulbright is all about. This first profile is just a first step and we thank Oliver Daliet, Fulbright fellow 2018-2019 for being our first subject. See the video at www.fulbright.is/oliver-daliet.