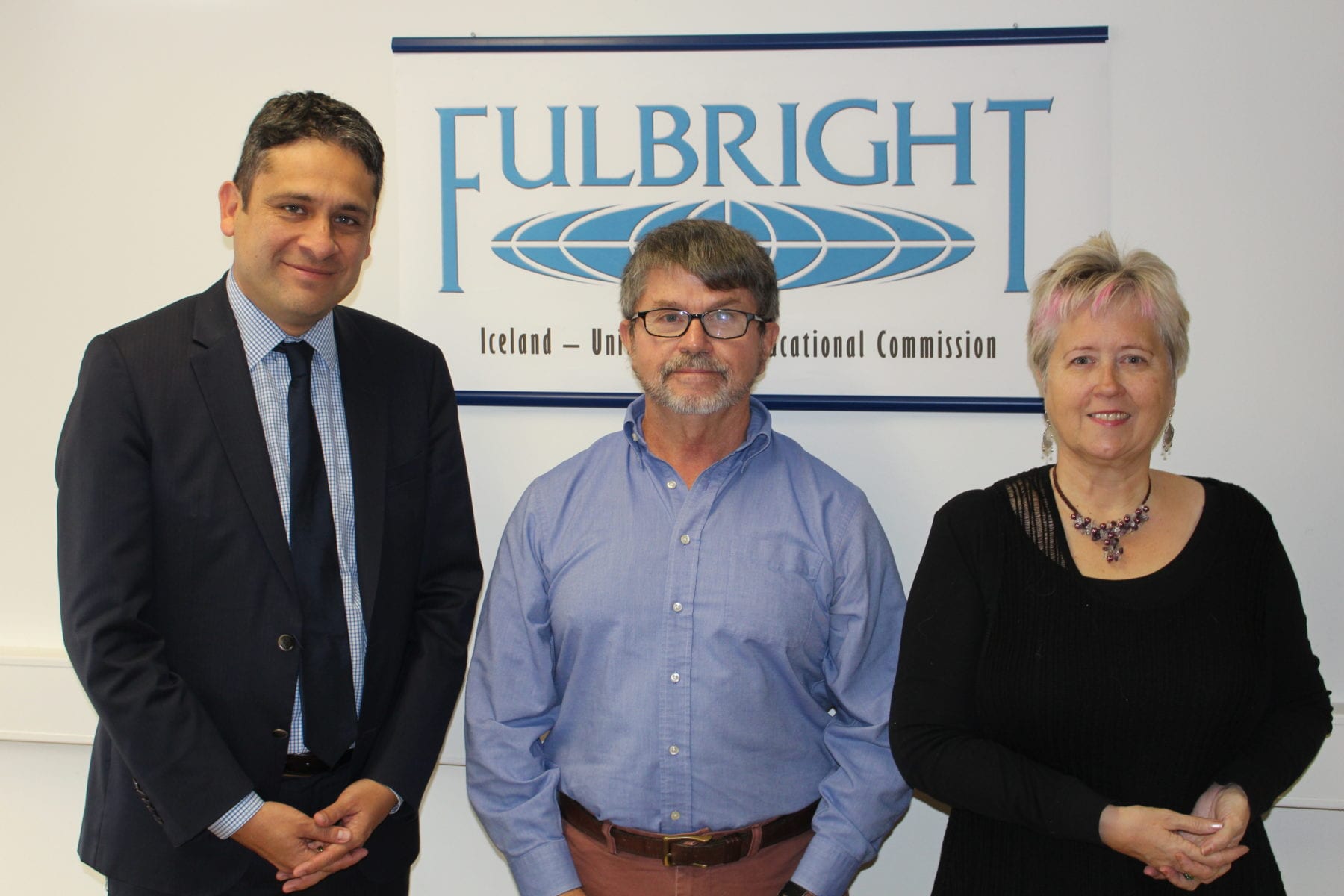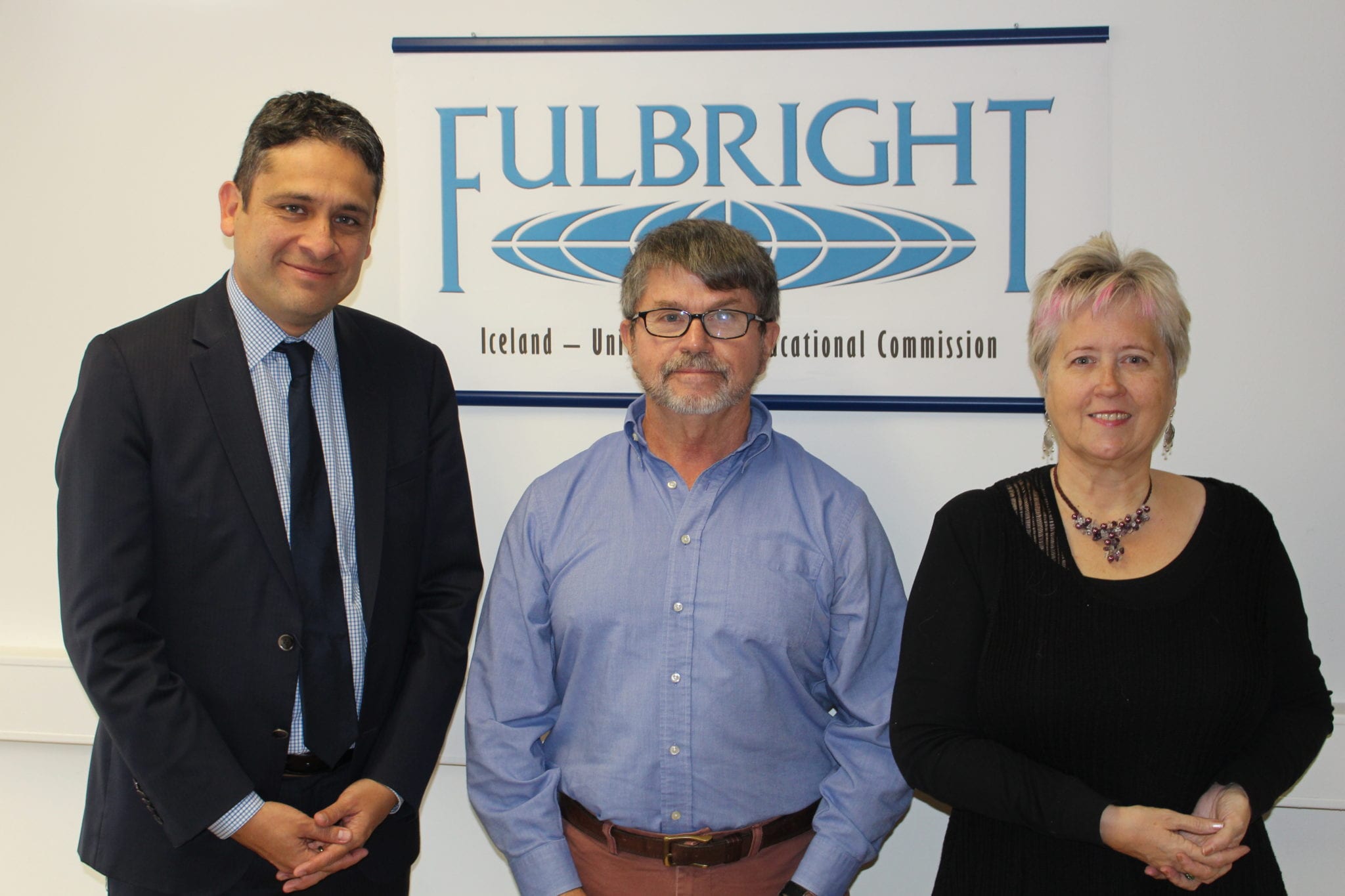 The Fulbright Specialist Program is a great resource for Icelandic universities and institutions that wish to build cooperation with American colleagues. Three Fulbright specialists have visited Iceland over the past months.
Academic writing
In October, Dr. Dennis Riege, professor emeritus of Environmental Science at the University of Maryland, was hosted by the Agricultural University of Iceland at Hvanneyri to conduct training for students in academic writing in English.
Natural Resource Sciences
Dr. Jonathan Trent also arrived in October. Dr. Trent has a PhD in Oceanography and is Adjunct Professor at UC Santa Cruz. He was hosted at the University of Akureyri, where he gave lectures for graduate students in Natural Resource Sciences, and planned and developed sustainability projects in Northeast Iceland.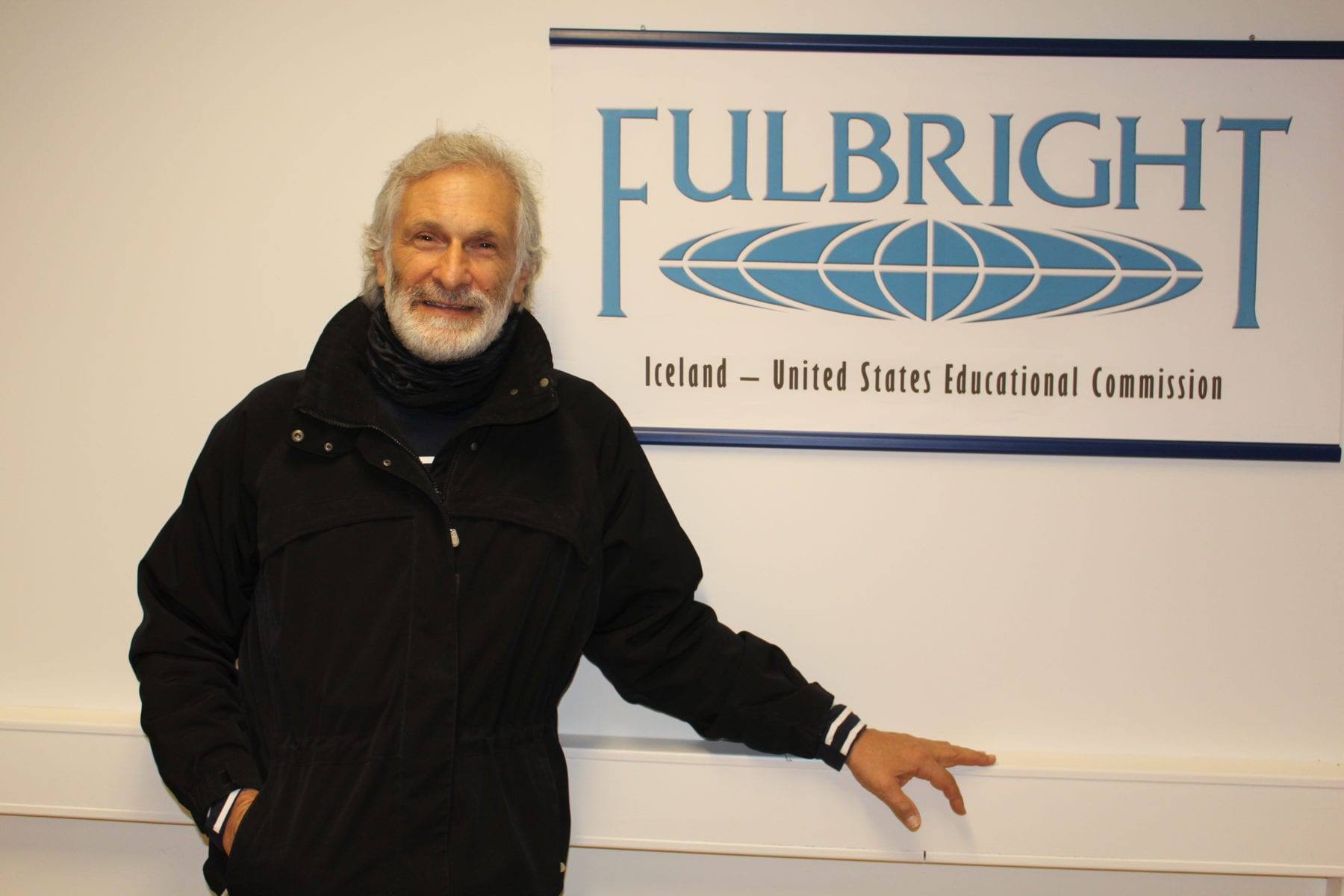 How We Come to Be: Identity, Narrative, Memory, and Trauma.
In January, Dr. Anna Gotlib was hosted by the department of Philosophy at the University of Iceland. She is an Associate Professor of Philosophy at SUNY, Brooklyn College and her specialist project was a guest seminar entitled "How We Come to Be: Identity, Narrative, Memory, and Trauma." It focused on her ongoing research that incorporates narrative bioethics, normative and practical ethics, moral psychology, and feminist moral theory.
Interested in a Fulbright specialist?
If your institution would be interested in receiving a Fulbright specialist, contact us today!
Contact us