Fulbright in the Arctic – Meet the Scientists at the Arctic Circle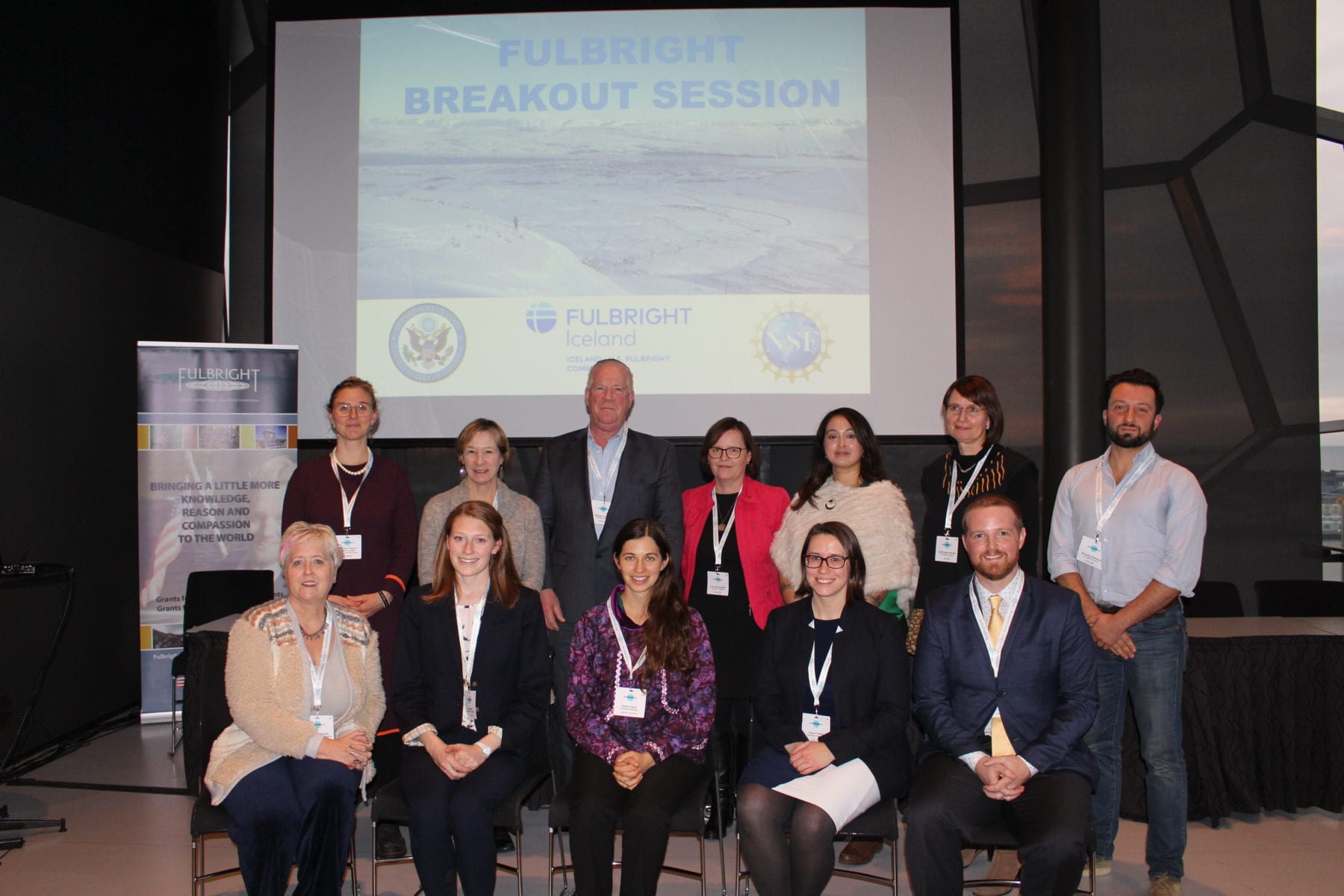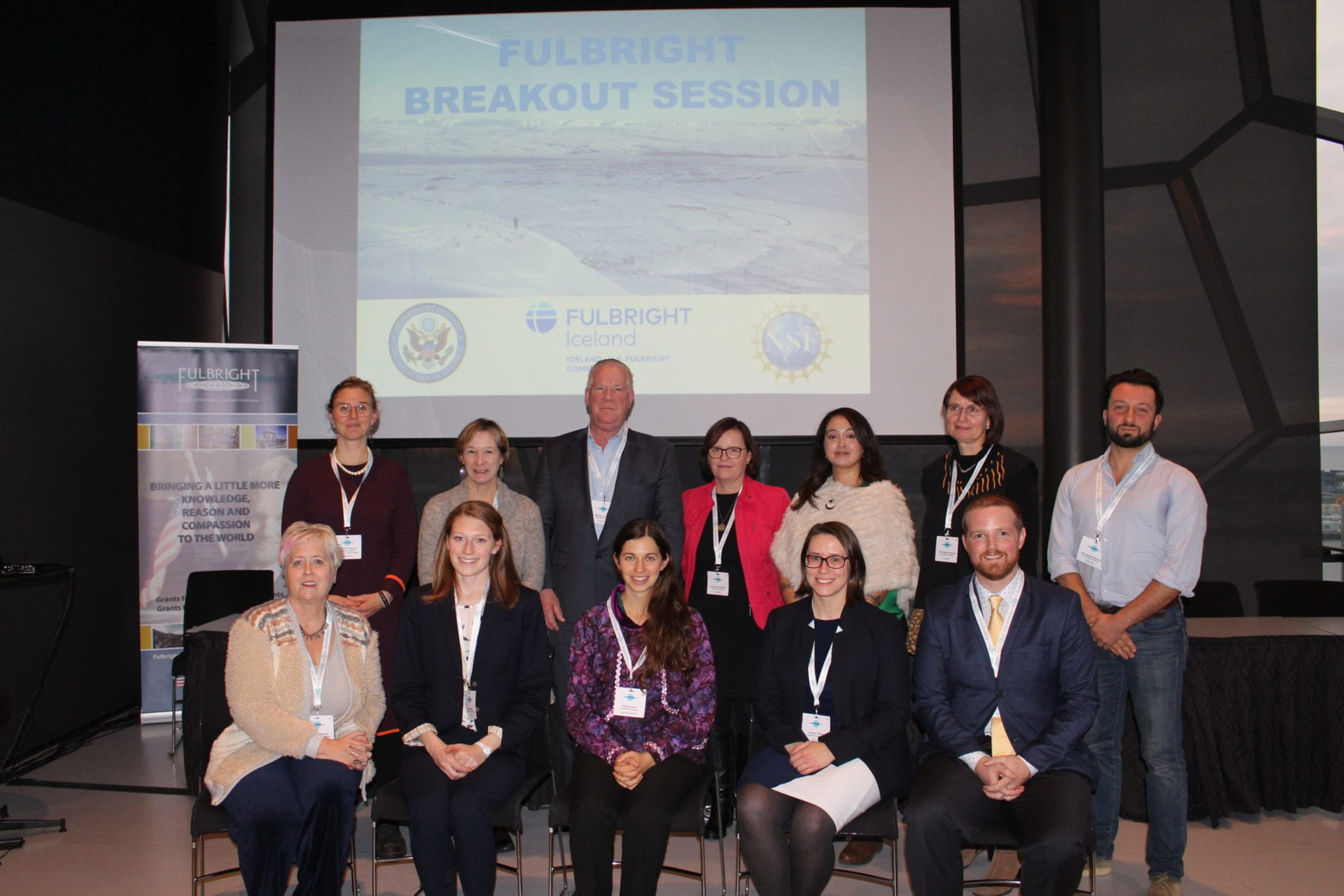 Fulbright Iceland has a strong Arctic program, including both Fulbright-NSF Arctic research grants and a Fulbright-Ministry for Foreign Affairs Arctic scholar grant.  We also take part in the Fulbright Arctic Initiative.
Fulbright in the Arctic
We showcase some of our impressive Arctic scholars, as well as Fulbright Arctic scholars from other countries who attend the conference annually in Reykjavík. Fulbright scholars and fellows conducting Arctic research projects through the Fulbright Program give a brief pitch, after which the meeting breaks up into roundtables, providing an opportunity for participants to engage with each scientist by offering comments and posing questions. Last fall, we showcased an impressive array of scholars.
Panelists and topics at Arctic Circle 2019:
Adam Netzer Zimmer, PhD student at the University of Massachusetts Amherst, Fulbright-NSF Arctic research fellow at the University of Iceland
Project: Understanding Inequality through Icelandic Anatomical Collections
Nicholas Robinson, PhD student, University of California, Davis, Fulbright-NSF Arctic research fellow at the University of Iceland
Project:  Diversification and Sustainability of Subarctic Agriculture and Food Systems
Greta Wells, PhD candidate, University of Texas Austin, Fulbright-NSF Arctic research fellow at the University of Iceland
Project: Reconstructing Glacial Lake Outburst Floods along the Hvítá River and Gullfoss Waterfall, Iceland
Lauren Fields, Foreign Affairs Specialist, NOAA, Fulbright-MFA Arctic Scholar at the University of Akureyri
Project: Fisheries Management: Iceland and the Central Arctic Ocean Agreement
Lára Jóhannsdóttir, Professor, University of Iceland, FAI Scholar
Project: The Role of Non-Life Insurance Companies in Economic Development in the Arctic
Soili Nysten-Haarala, Professor, University of Lapland, FAI scholar
Project: Comparing corporate social responsibility and benefit sharing schemes of resource extracting industries in the Arctic
Josée Lavoie, Professor, University of Manitoba, Director, Indigenous Institute of Health and Healing
Project: Development of optimal models of contracting in health in Indigenous environments
Katie Cueva, Adjunct Assistant Professor, University of Alaska, Anchorage, FAI scholar
Project: Community health workers in the circumpolar north 
Dr. Gwen Healy Akearok, Co-Founder, Executive and Scientific Director, Quajigiartiit Health Research Center
Project: Health research conducted locally, by northerners, and with communities, in a supportive, safe, culturally responsive, and ethical environment
Christina Larsen, Research Director Center for Public Health (Greenland)
Project: Understanding health among indigenous populations in the Arctic
Session Chair: Belinda Theriault, Executive Director, Fulbright Commission Iceland. She and the CEO of Fulbright Canada gave an overview of future Fulbright Arctic opportunities at the end of the session.