Fulbright Iceland Day in celebration of Fulbright´s 75th anniversary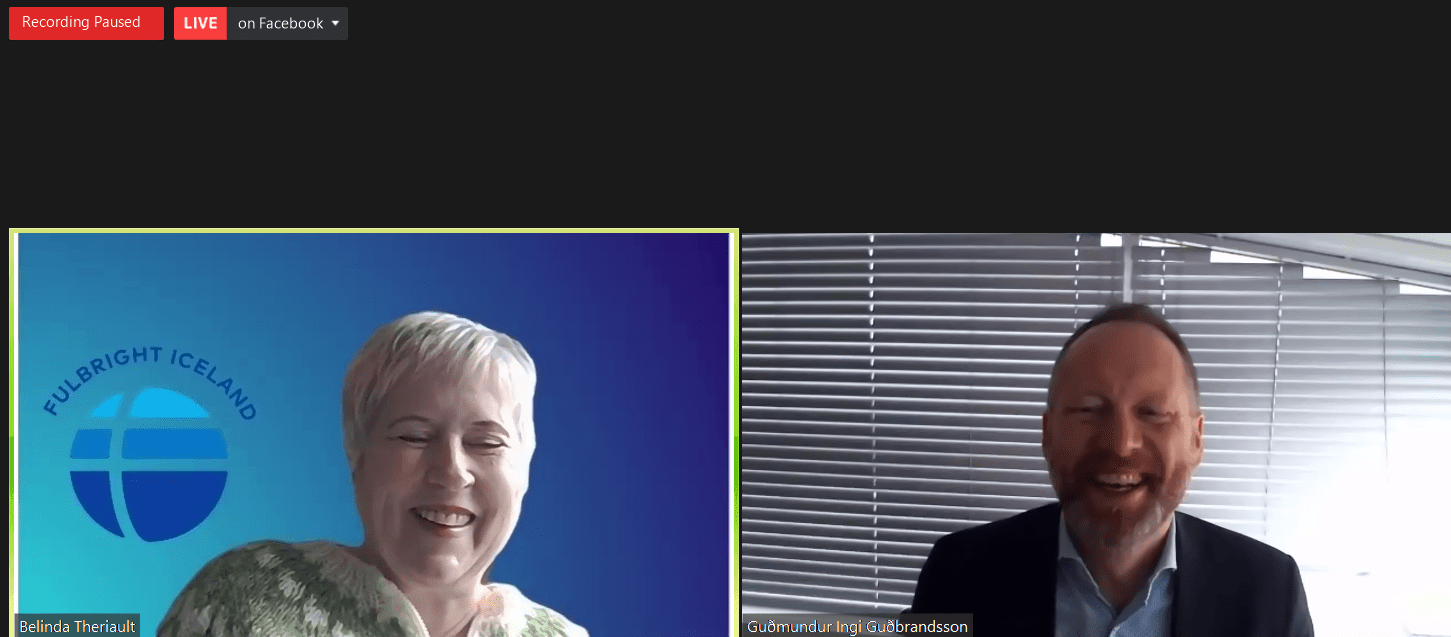 The year started off with a bang! 2021 is a year of celebration of all Fulbright stakeholders, including Fulbright Commissions and their friends around the world, as we celebrate the 75th anniversary of the Fulbright Program. Fulbright Iceland is honored to have been the first country highlighted with a "Fulbright Country Day" during the 75th anniversary year.
Fulbright Iceland Day was celebrated on February 23rd with the publishing of an anniversary newsletter, the premier of a Fulbright Iceland Grantee Profile Video – a glimpse inside the World of Nick Fry, Fulbright Fellow 2020-21,  and three live events with notable Fulbright alumni; An interview with Guðmundur Ingi Guðbrandsson, the Icelandic Minister for the Environment and Natural Resources and Fulbright alumnus; A presentation on Icelandic Academic Vocabulary by Dr. Barbara Laster and her Icelandic host, Dr. Sigríður Ólafsdóttir; and a presentation by two-time Fulbright grantee to Iceland, Dr. M Jackson, author of the Secret Lives of Glaciers. Fulbright Iceland Day was a great success and its live events and newsletter reached hundreds of people as the events were streamed both on Zoom and Facebook Live.