Fulbright Forum – From Seaweed Farming to African-American Literature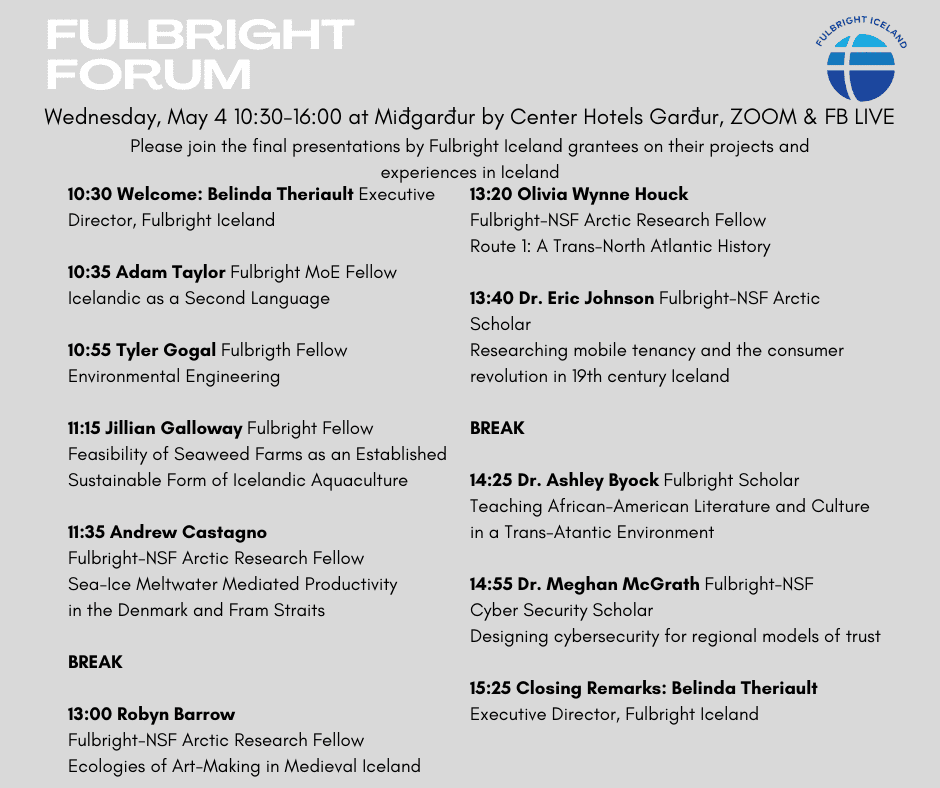 Join us for an event where 9 U.S. Fulbrighters will talk about their work and experiences in Iceland. We will be discussing everything from cyber-security to art-making in medieval Iceland.
What can our scholars and fellows tell us after 4 to 9 months of immersion into all things Icelandic? How is their work impacting Iceland-US relations? Join us on May 4th from 10:30 to 16:00, for a conversation at Miðgarður by Center Hotels, Room: Garður. The event will also be live-streamed on Zoom and FB Live.
Please register at [email protected] if you plan to come in person.
Event on Zoom: https://us02web.zoom.us/j/88946155885?pwd=dTdxcE9mL2g0TThuOXlYZWxReGNRUT09