Connecting through Fulbright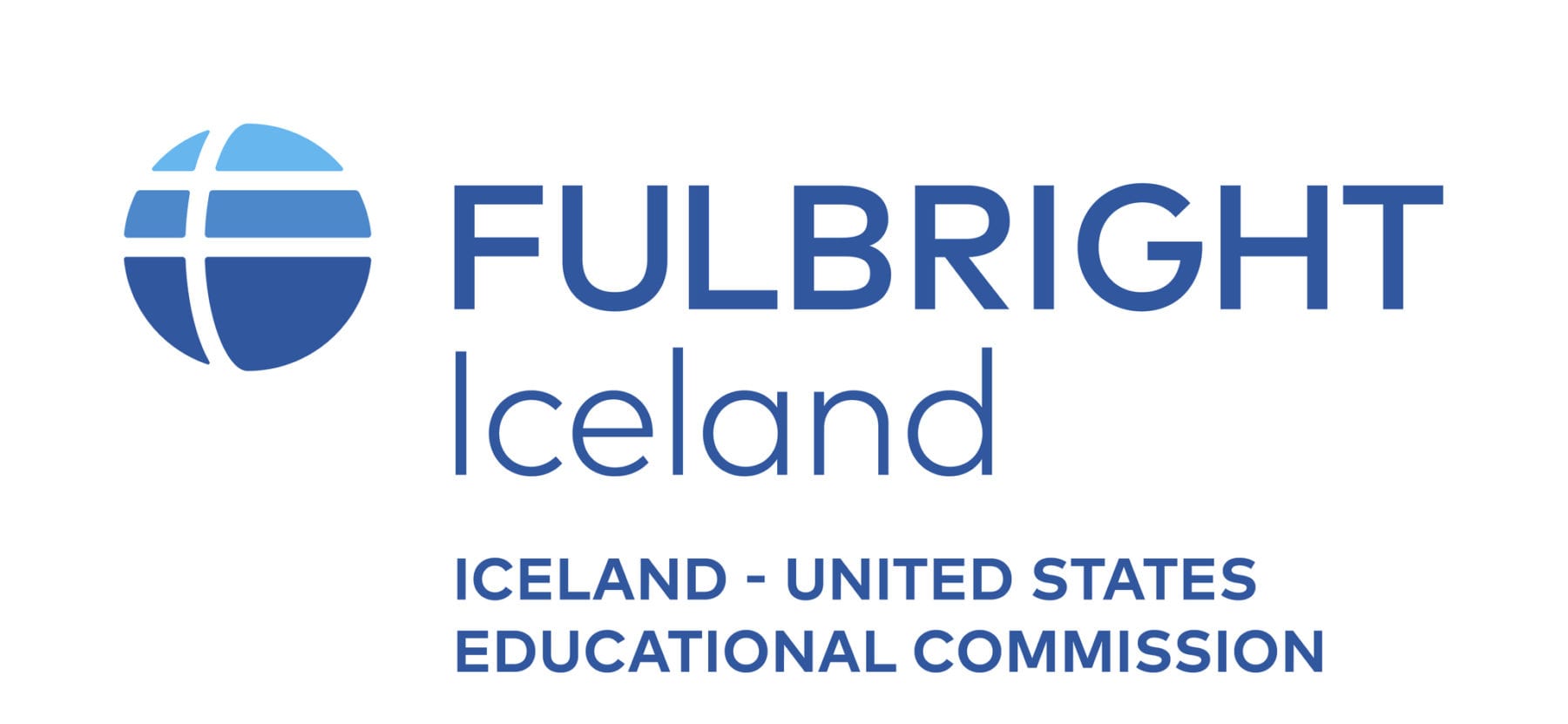 Message from Executive Director Belinda Theriault
It has been a while. I am excited to connect with you all again because it is our connections to one another that gives Fulbright its value. Our grantees, our alumni, the many friends of the program and all the stakeholders who make up the Fulbright community are a truly remarkable group of people. Interacting with you all is energizing, breeds optimism, and gives us at Fulbright Iceland the drive to continuously strive to do more and do better. I suspect all of you feel the same way about the fabulous Fulbright community.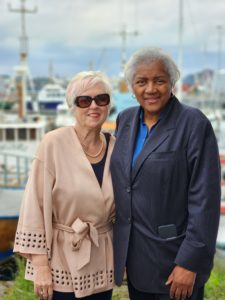 With FFSB Chair Donna Brazile
It has been a busy few months, and I have been fortunate to have the opportunity to meet with some of you. In March, I was in New York to film a video of one of our grantees (read more about it elsewhere in this newsletter) and had the pleasure to visit the Institute for International Education (IIE) at its new offices in the World Trade Center, where we had good discussions on how we can continue to improve processes for applicants, grantees and staff. In April, I attended the Fulbright Arctic Initiative III final meeting in Washington, D.C., which was also a welcome opportunity to reconnect with a number of our Arctic alumni who attended some of the FAI events. The European Fulbright meeting in Prague in May allowed for useful pan-European discussions. A highlight of this meeting was the opportunity to engage with colleagues from Fulbright Ukraine, who are doing great work in this time of crisis and deserve our unwavering support. I can only admire their resilience and dedication.
The May global Fulbright Executive Director's meeting gave great insight into some of the common challenges Commissions are facing and allowed us to learn from each other and exchange views with our colleagues at the State Department. The NAFSA annual conference was a great opportunity to meet college representatives and engage in a dialogue with them about the Fulbright program. In late June, I had the pleasure to host Donna Brazile, Chair of the Fulbright Foreign Scholarship Board, in Iceland for a short program. Donna was engaged in private travel, but as always, she was willing to give some time to Fulbright. We had an excellent discussion with officials at the Ministry of Higher Education and Donna honored the Fulbright-Hays teachers by attending their farewell lunch, where they told her about their experiences in Iceland and what the seminar meant to them as teachers.
In this newsletter you can read about activites of the Commission over the past few months, as well as what our grantees and alumni have been up to. Some highlights include the Partnership Award, the return of our Fulbright-Hays teachers for a follow-up seminar, wonderful Fulbright Forums where U.S. grantees have presented their work, and much more. We are also excited to introduce our 2023-2024 grantees, a truly impressive bunch. And I am very excited about our feature article, an interview with Fulbright Specialist Bridget Burger, who, in cooperation with her Icelandic host, has taken a Fulbright-funded STEM project to great heights.
These events, collaborations and projects are a constant source of inspiration and ideas for us on the Fulbright Iceland team. I look forward to interacting with many of you in the months ahead. I welcome and value your input, so please stay in touch.