30 January – Webinar on Holistic Admission Process and Tips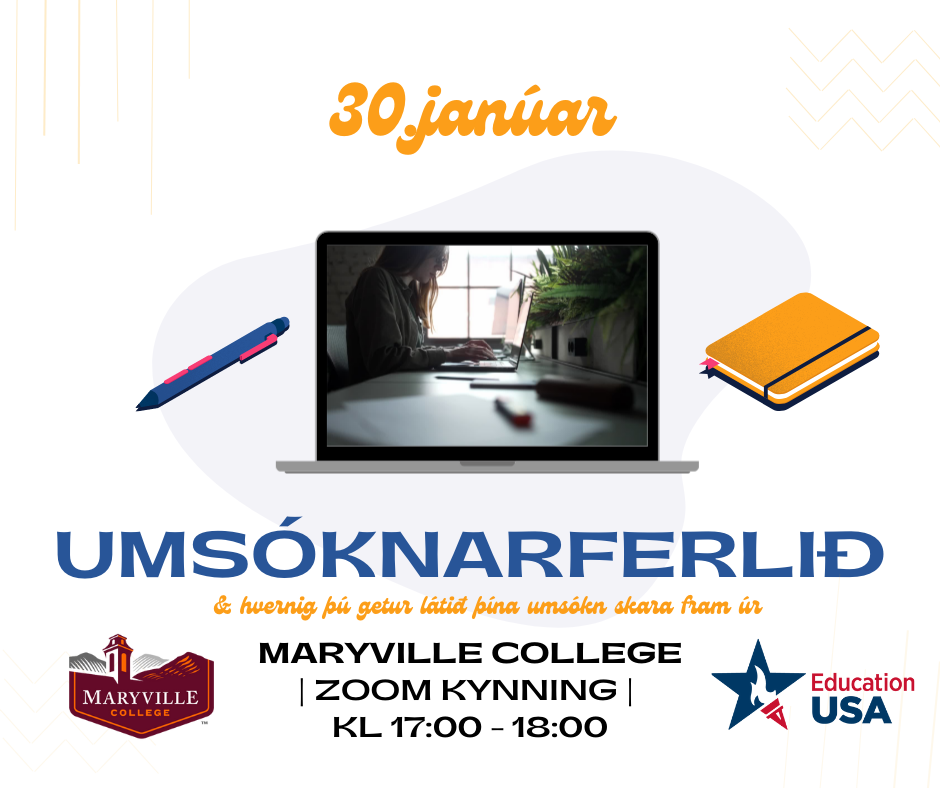 Ert þú að hugsa um að sækja um nám í Bandaríkjunum?
Þann 30.janúar kl 17:00 mun Maryville College í samstarfi við EducationUSA ráðgjafamiðstöðina halda rafræna kynningu um umsóknarferlið og hvernig þú getur styrkt þína umsókn.
Zoom hlekkur: https://maryvillecollege.zoom.us/j/94229522151
Thinking about applying for a U.S. university?
On 30 January at 17:00, Maryville College in cooperation with the EducationUSA advising center, hold a webinar for Icelandic students about the holistic admission process and tips.
Zoom link: https://maryvillecollege.zoom.us/j/94229522151